Snoqualmie Mosque Annual fundraising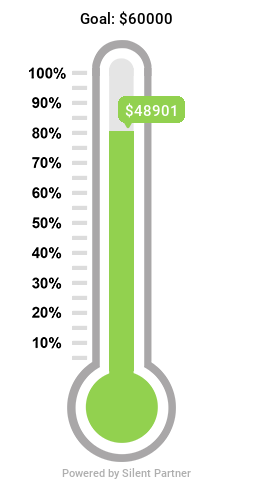 As'salaam Alaikum (peace be upon you) and Ramadan Kareem!
One of the great blessings of Ramadan is the spirit of giving that comes with seeking Allah's reward. Therefore, we are asking all families from our community to help support your Snoqualmie Mosque during this blessed month. We started our month-long fundraising campaign and we are grateful to every single person who contributed or pledged to donate.
The month of Ramadan is typically when we raise the funds needed to sustain MASR Operations and Services for the remainder of the year. For this year, our goal is to raise $60,000 for overall operational expenses. Our operational expenses includes utilities, mosque maintenance, numerous religious activities, educational activities and social services for our larger community. It is very important we meet our goal to sustain and keep all of our activities operational, Insha'Allah
Snoqualmie Mosque is a 501-C-3 non-profit organization and all donations are tax deductible. We sincerely THANK YOU and appreciate your help in maintaining this facility. May Allah(SWT) reward you, your families, keep you all in good health and accept your good deeds during this blessed month.
You can also pledge your donation through MASR donation pledge form.
Donate by PayPal

Fast and easy! You can make a one-time or recurring payment using PayPal.




Donate by checks

Make your checks payable to "Muslim Association of Snoqualmie Ridge" and drop it off at our donation box inside the Mosque or mail it to our address.